Through April 15, Uber has launched a promotion for 50% off weekday rides in Chicago. It looks like this promotion is valid for UberX, but not other levels of vehicles (UberXL, Uber Black, or Uber SUV), but this is still a great offer. You won't be able to use it over the weekends, but you can take up to 8 rides during the week and automatically save half off. You don't need to enter any special codes, just start riding!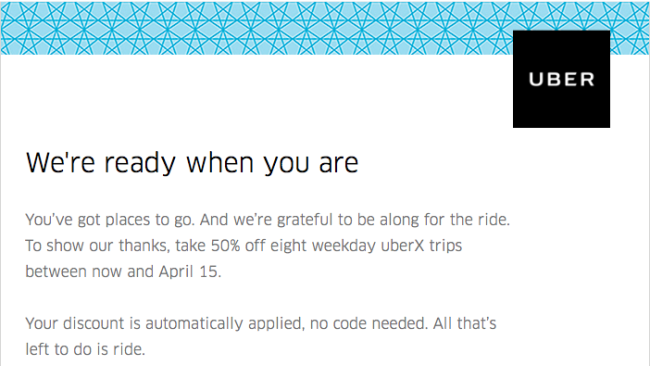 I've used Uber dozens of times in Chicago, and prices are already very affordable, so 50% off makes it even more appealing!
If you haven't already signed up for Uber, you can earn an additional credit on your account if you sign up using a referral link from a friend who already uses Uber (the current offer is $20 in credit). Check with your friends to see if anyone has a referral link for you to use, or you can use my link to sign up.