I'm often asked "what's the best place to find good deals?" or "what's the best credit card out there right now?" While I wish there was 1 specific answer, the answer is really, "It depends." Flight deals and credit card deals come and go, but this guide will give an overview of where I tend to find the most deals:
Finding the Lowest Flight Prices:
Typically, I do most of my initial flight searches on

Kayak

– generally speaking, airfares are published by the airlines into a global database called a GDS (Global Distribution System), so they're located in one central place. Then, whether you're searching on the airline's website itself, Kayak, Priceline, Expedia, Travelocity, or any other site claiming to have "THE BEST DEALS GUARANTEED!!!!!!", they're all searching the same GDS with the same fares. So it's pretty rare for one site to have substantially lower prices than other sites…airlines can offer special deals on their own website (like with a promo code), and sites like Expedia often offer package discounts with a promo code (e.g. Save $50 on a 3 night Flight + Hotel package), but generally speaking, the actual airfares are still going to come out of the same GDS. I mainly like

Kayak

because it's fast, with a clean intercace, and has easy to use filters for flight times, connecting cities, etc. I usually search through Kayak, and then book directly with the airline (because it can get complicated if you need to make changes to a ticket that was booked through a third party like Expedia…because the selling agent usually "owns" the ticket, and the airline usually "can't touch" the ticket to make any changes…so I usually just like to go directly to the source, and book straight with the airline)
Google Flights

has a great tool where you can type in an origin city, leave the destination blank, and then choose your dates of travel. Then use some of the filters at the top to limit the price, and you can easily see, for example, where you can go during the first week of July for less than $350.
There's a blog called

The Flight Deal

, which posts anywhere from 5-15 deals every day…the deals can be to/from anywhere, but they're really one of the best sources to post deals the fastest. They also started specific pages for a number of cities, so if you leave in/near one of the cities listed, you might want to bookmark that page, and just see what deals pop up on there.

Frequent Flyer Miles/Points
I honestly do the vast majority of my travel using frequent flyer miles/points. It can honestly be a complicated system for sure, and I've written a few articles trying to break things down a bit (like the

difference between having points with a Capital One card vs. having your points directly with an airline

. One of my favorite deals going on right now is for using British Airways points for flights on American and US Airways. Essentially, it can be dirt cheap (in terms of using points) to book short, nonstop flights using British Airways points (I've outlined it in 2 posts:

here

and

here

). The Mrs. Guru and I travel all the time using British Airways points, because it's super cheap…so we take weekend trips to Chicago, DC, New York, Cincinnati, even the Bahamas…all of those are only 7,500 points each way.
Each airline typically has a few credit cards that can offer anywhere from 25,000-100,000 points when signing up and spending a certain amount of money on the card (e.g. spend $3,000 in the first 3 months). So, which airline credit card is best? Again, it depends…while these are definitely generalizations, here are some observations from my experience in redeeming miles:


Airline
Domestic (US)
Europe
Asia
United
Coach: Average
Business: Average
Coach: Good
Business: Very Good*
Coach: Good
Business: Average
American
Coach: Good
Business: Good
Coach: Good
Business: Average
Coach: Good
Business: Good
Delta
Coach: Poor
Business: Average
Coach: Poor
Business: Average:
Coach: Good
Business: Average
* United's partner airlines have very good availability in Business Class to Europe, but for flights on partner airlines, Business Class awards cost 140,000 miles roundtrip. Business Class awards to Europe that are specifically booked on United flights (not on partner airlines) are only 115,000 miles roundtrip, but Business Class availability on United flights is very poor.
So overall, there's no one answer for the best deal or the best airline points. Using an analogy to investments, point diversity is ideal: having points with a variety of airlines help gives flexibility depending on where you want to travel. I will reiterate the fact that the above table is very generalized, but hopefully should give you an idea of what airline you might want to focus on depending on where you want to travel.
For the 3 major airlines in the US (United, Delta, and American), you can search for availability without even having an account. Simply look for the option of Redeem Miles or Search for Award Travel to do a few quick searches to get a feel for what flights are available (and how many points it will cost) for your desired itinerary.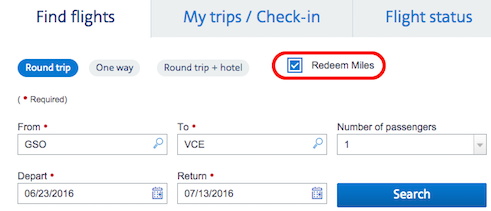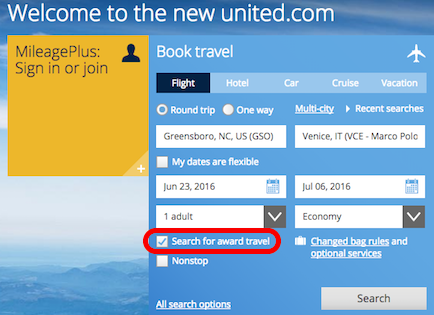 Questions
If you have any general questions about finding deals or using points, feel free to post below!